The fourth of July always comes with two guarantees-fireworks and crowded beaches. Whether your plans consist of a backyard barbecue with friends and family or a day spent at the beach grilling shish kabobs while setting off fireworks; it's also the time to showcase your patriotism through your outfit choices.
Two main must-haves if you're going to be outdoors are a sweet pair of shades and of course sunblock locked and loaded preferably with an spf of 30 or higher. Here are a few selected looks set off with the color scheme or theme if you may; of Independence Day- red, white, and blue!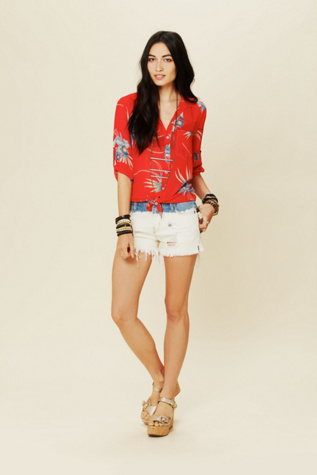 Hope everyone has a great 4th of July celebration!